Stampy and Squid have arrived!

We are thrilled to announce the addition to our counseling office....guinea pigs! It's well know that interaction with a gentle, friendly pet has significant impacts on mental health, and the two of them have already made a lasting impression in just one week. Stampy and Squid have been busy at work calming students down in times of sadness or crisis, lifting spirits and providing comfort. They've already provided students an opportunity to learn appropriate pet care, be responsible and stay motivated. Though their names are Stampy and Squid while they are in Mrs. Potts home, the students are working on naming them for their school home. Stay tuned for the results!


Powered by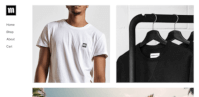 Create your own unique website with customizable templates.